Sri. M.L.N.Krishna Sai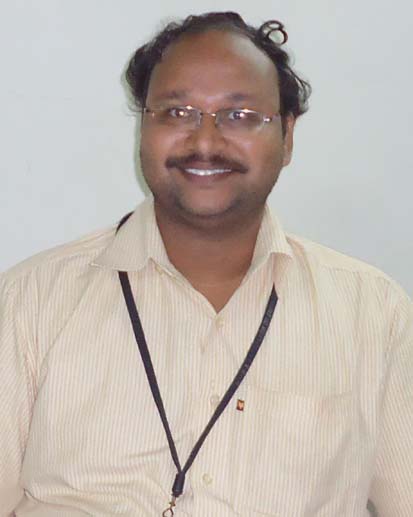 Designation:Assistant Professor

Qualifications:
Registered for Ph.D at Acharya Nagarjuna University, Guntur.
M.E, College of Engineering, Guindy, Anna Univeristy, TamilNadu, India.
B.Tech, ANU Affiliated College, Andhra Pradesh, India.

Date of Birth:01-08-78
Date of Joining:22-11-07
Total teaching experience in this college: 15 Years and 2 Months.
Total experience : 18 Years and 11 Months. (as on 29-01-2023)
working as a Lecturer in Civil Engg., R.V.R & J.C College of Engineering,Guntur sice 22nd November 2007.
Industry Experience: 3 Years

Consultancy Projects:Materials Testing
Lectures Delivered:

Delivered a Guest lecture on Corrosion in concrete Structures to field engineers, Licensed Engineers Association, Guntur
Delivered a Lecture in workshop on Repair and Rehabilitation of structures, RVR & JC College of Engineering, Guntur
Delivered a Guest lecture on Concrete And Mix Proportioning on 15.09.2010 at Zilla Parishad Meeting Hall held on eve Enginners Day Celebrations.
Papers Published:
Venkata sairam kumar.N, Dr.B.Pandurangarao, Krishna Sai.M.L.N, "Experimental study on partial replacement of cement with quarry dust". IJAERS/Vol.II/Issue-III/April-June,2013/136-137.
N.V.Sairam Kumar , Assistant Professor, Civil Engineering department, Krishna Sai M.L.N. Krishna Sai Assistant professor Civil Engineering department , S.V.Satyanarayana Assistant Professor, Civil Engineering department A Paper on " Influence of Reinforced concrete shear wall on Multi stories buildings" " in IJERST[Kumar, 2 (8) August 2013, PP.2055-2060]
Professional Memberships:
MISTE, MIGS, AIV, AIE
Click here for more details
Contact Details:
EMail: mlnks [at] rvrjcce.ac.in
Phones: +91 9440644536