Ms. N.TEJASWINI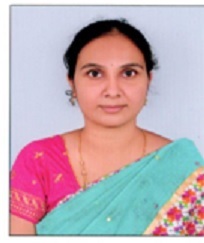 Designation: Assistant Professor

Date of Birth:06-10-1992
Date of Joining:18/08/2014
Total Experience:7 years 11 months
Qualifications:

Graduated ( B.Tech, CE) from Chalapathi Institute of Engineering and Technology, Guntur, in 2013.
Master of Engineering (Structural Engineering) RVR & JC College of Engineering, Guntur, in 2015.
Registered in 2020 & (Pursuing) (Ph.D), at Jawaharlal Nehru Technological University, Kakinada, Andhra pradesh, India.
Papers Published:1
International journals : 01
On FUNCTIONALLY GRADED MATERIAL in International Journal of Advances in Engineering Science and Technology
Research Interests:
structures.
Click here for more details
Contact Details:
EMail:
tejaswininandipati92@gmail.com
Phones:
(ext) 181